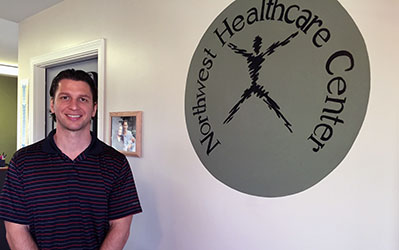 Dr. Jacob W. Stegmaier D.C.
Graduate of Logan College of Chiropractic-Saint Louis, MO.
Chiropractic Physician for Central Institute for Human Performance www.cihp.com - Kirkwood, MO.
Specialized in treating Pain in Pregnancy at the Center for Advanced Medicine/Barnes Jewish Hospital in Saint Louis, MO.
Skilled training in treating TMJ (jaw pain)
Chiropractic Physician for athletes from NFL, MLB and NHL organizations & Professional dancers with Dance Saint Louis
Extensive training in Dynamic Neuromuscular Stabilization from Prague School for Rehabilitation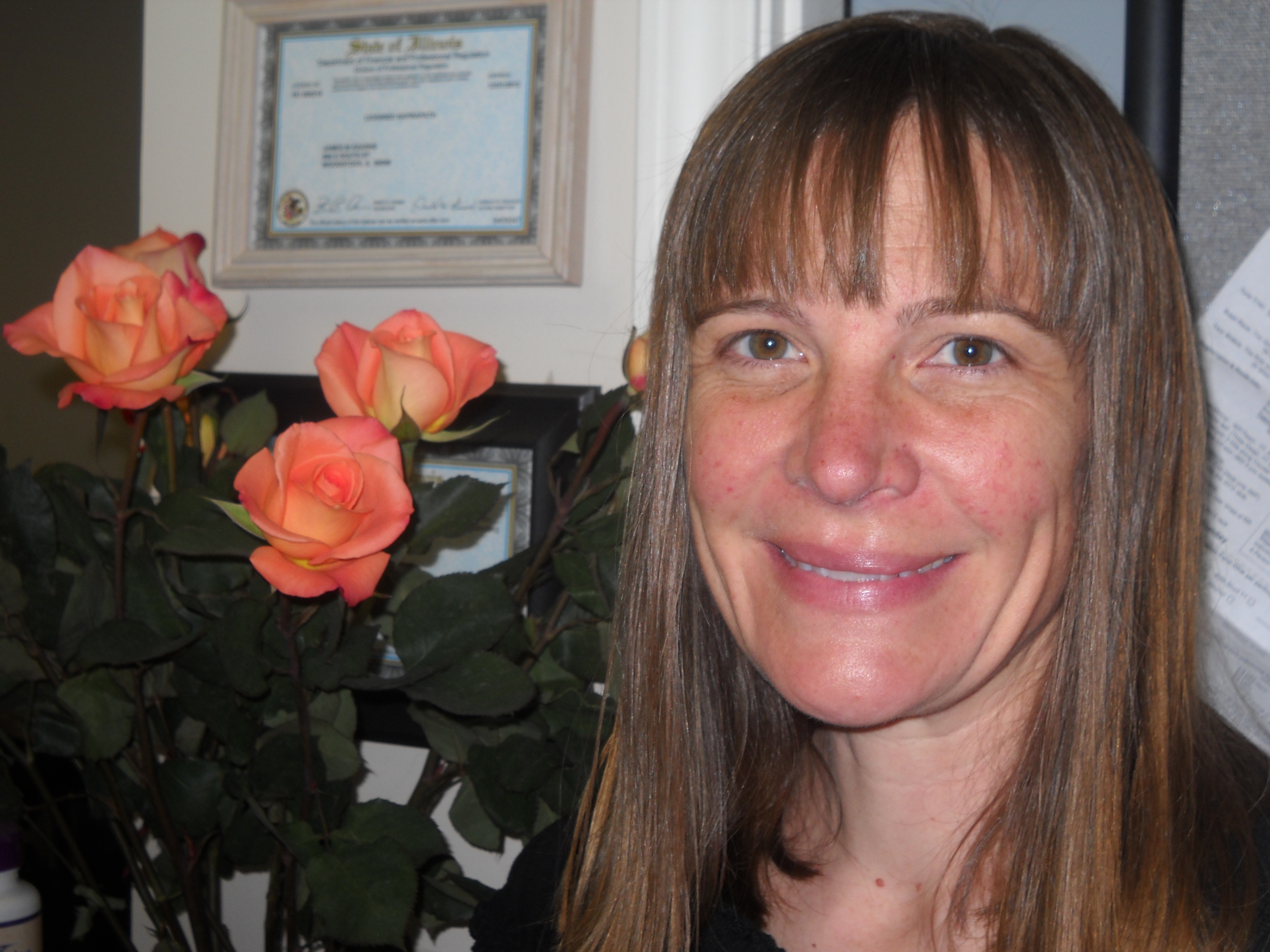 Emilee Bozic--I am a Certified Reflexologist and an "at-home mom". I graduated from The Healthy Soles School of Reflexology, in Spring 2010. Before moving to Woodstock in 2002, I was a Licensed Massage Therapist in Asheville, NC where I had my own practice. I worked with many pregnant women and became a doula, as well. Before that, I lived in Chicago, where I taught swimming lessons, water exercise classes and, through the Arthritis Foundation, taught water therapy classes. I have a Bachelor's Degree in Architecture from UIC. Post – Graduation, I studied with Master Professor Lin Yun, and became a feng shui consultant. I have lived in Woodstock for nine years, with my husband and two daughters. I love what I do, and am honored to be of service to you at Northwest Healthcare Center.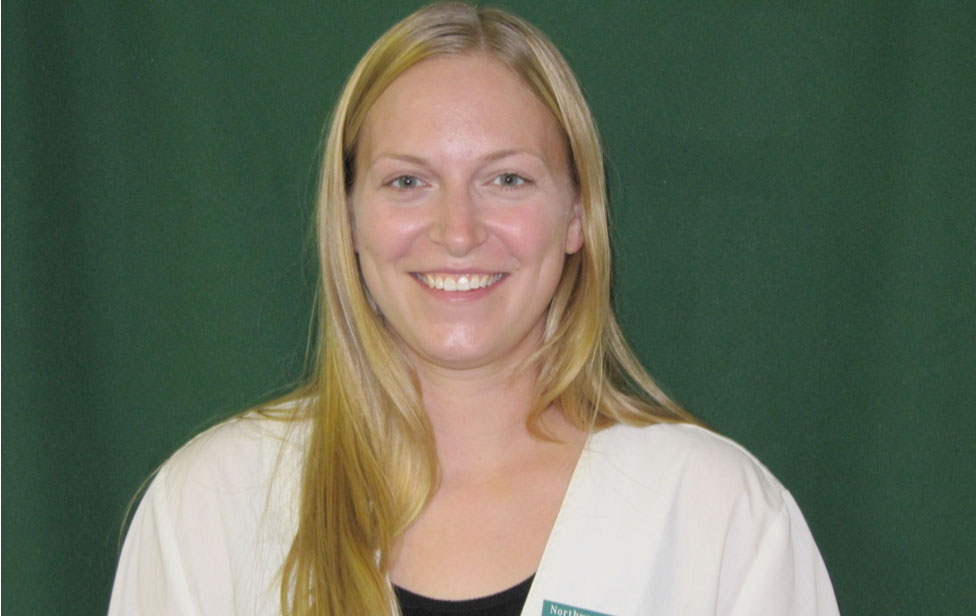 Heather Warnke has been practicing massage for 8years and in the health/wellness field for 12 years. She graduated from The Soma Institute, school of clinical massage, in 2002. In the past, she has worked with chiropractors, personal trainers, physical therapists, nutritionists, estheticians, nail techs, make-up artists and stylists. She is a member of the AMTA, and specializes in deep tissue, trigger point, and pre-natal massage. Certified by the NCBTMB and licensed in Illinois, as well as Wisconsin
Erin Denk, M.A., A.T.R., art therapist Erin has been practicing art therapy since 1987. She received her masters' degree in art therapy from the University of Illinois at Chicago in 1987. She developed the art therapy program for Rush North Shore Hospital's (located in Skokie) Dissociative Disorders, Stress Disorders and general psychiatric units and supervised the alternative therapists there from 1987 to 1996. She was the thesis instructor for art therapy students at the School of the Art Institute's master of art therapy program from 1990 to 1996. Various life events brought her out to the suburbs and she joined Mary's Place Center for Health and Healing in Cary, Illinois to create her independent practice. It was here that she developed her passion for making creativity alive in people's lives. She presented workshops at the University of Wisconsin-Madison, Northwest Area Art League and the National Alliance for the Mentally Ill. She provided women's art circles and individual art therapy. She has worked at Thresholds in Woodstock as their art therapist and community support staff. She has extensive experience in working with individuals who suffer from the effects of trauma, eating disorders and major mental illnesses. She believes that creativity is a necessary part of our daily lives and contributes to how we cope in the world. Art therapy provides a space to develop, practice and nurture one's own creativity. Erin is an oil and wax painter who has shown her work locally. She also has hosted "The Creative Life with Erin Denk" radio show on Harvard Community Radio.